Auto Tint
From RVs to sport coups, no matter what you drive, Eclipse automotive window film can give your vehicle a custom look that's sleek, tasteful and eminently cool. Plus, you and your passengers will appreciate the other benefits Eclipse window film affords – it's the investment that improves your driving experience and your vehicle's value!
Choose from our variety of metallized high performance and conventional non-reflective automotive films, offered in a wide variety of light transmission levels designed to satisfy your local tint laws. Eclipse Tint will help you select the right product to meet your needs! Now you can add Clearshield to you car for stone chip protection. Protect your vehicles paint without compromising style.
Window Tinting Features & Benefits
Blocks UV Radiation
Reduces up to 99% of the sun's harmful UV-A and UV-B cancer-causing rays
Increases skin & eye protection Reduces interior fading and cracking
Prolongs the life of all rubber, wood, audio and speaker systems
Reduces Heat Reduces up to 70% of the heat Increases air-conditioning efficiency
Improves occupant comfort
Reduces Glare & Fatigue Lessens eye fatigue
Improves vision and safety
Reduces glare and eyestrain for both driver and passengers
Increased Safety Provides an extra barrier of protection for increased safety Increases shatter resistance of glass
Helps hold shattered glass in place and provides increased safety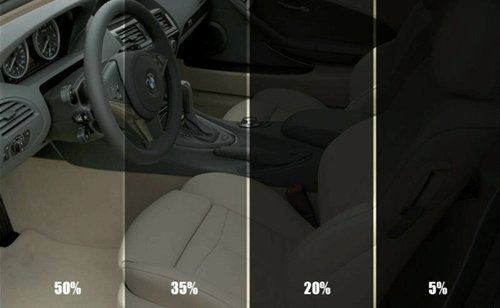 LLumar CTX (Ceramic) Series films use Ceramatrix Advanced Technology to provide superior UV and heat protection without the potential like some traditional films. This advanced technology provides style and performance without interfering with your car's electronic devices, including GPS, satellite radio, keyless entry or mobile phone reception.
Features and benefits:
Utilizes Ceramatrix Advanced Technology for superior style and performance
Maximum heat rejection without electronic signal interference
99% ultraviolet radiation
Durability with superior scratch-resistance coating
Excellent optical clarity and color stability
Available in multiple sleek charcoal shades
Lifetime manufacturer's warranty
LLumar – Air Blue (Nano Ceramic Technology) This is the most state-of-the-art automotive film on the market. The film provides a non-metallized, non-conductive ceramic technology with maximum ultra-violet and heat rejection. It also features scratch and corrosion resistant properties and excellent optical clarity. Llumar Air Blue will not impede vision while driving at night. The properties of this film also ensure that there will be no signal interference from cell phones, navigation devices, GPS, radios or keyless entry. This film blocks 99.9% of UV rays and offers 43% heat rejection. Air Blue has a 78% Visible Light Transmittance which means it is virtually clear.
Carbon Specifications Competitor Comparison SunTek's Carbon line provides superior results for dealers looking for quality and performance.
Other features and benefits include:
A proprietary construction that utilizes unique and innovative Carbon technology
Non-reflective, "black" finish that will not fade
Great solar performance with advanced UV protection
No metal layers that can cause interference with cell phone, radio, or navigation system signals on high-end vehicles
Lifetime Manufacturer's Warranty, that includes fading
Galaxie™ Superior quality and exceptional performance will enhance your driving experience and protect you from the sun's heat and damaging UV rays. Industry leading clarity, for unaltered visibility and safe driving, make Galaxie the ideal window film for looking and keeping cool.
Features and benefits:
Bold black tint with four shades to choose from
Blocks more than 99% of UV rays to protect you, your passengers and your car interior
Signal friendly, including: GPS, satellite radios, cellular phones and tire pressure monitoring systems
Excellent film clarity for unaltered visibility
Superior glare reduction for safe and comfortable driving
Warranted against excessive fading or color change
Outstanding scratch resistant coating for maintenance free operation